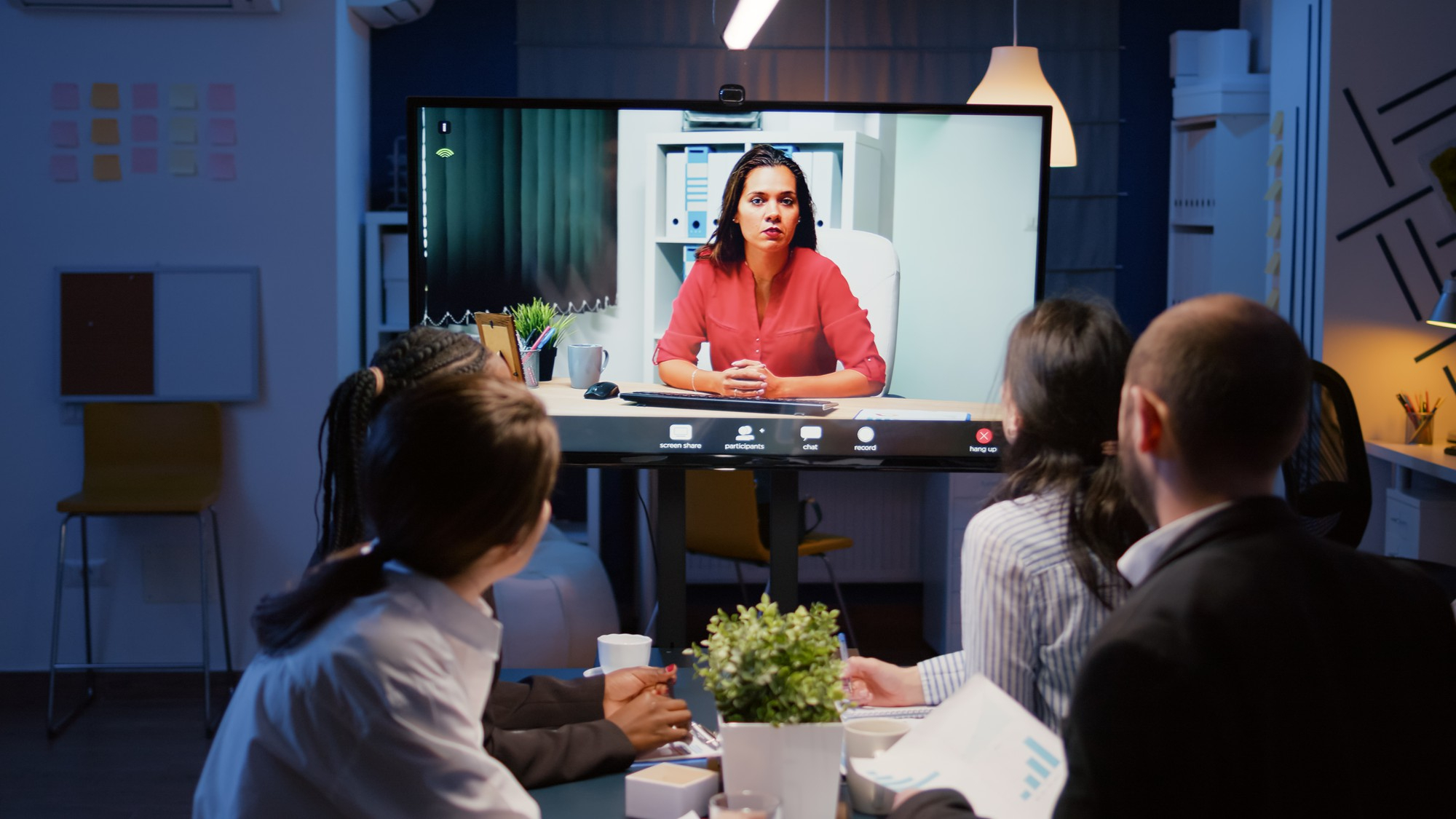 The perfect video conferencing solution for your business
Smart Services NI has an experienced video conferencing installer of commercial AV solutions.
Our reliable and cost-effective solutions will positively impact your business by allowing video conferences to run more smoothly and effectively. We can set up a completely new system or integrate it with your existing hardware and software platforms, including Zoom and Microsoft Teams, among others. Combined with our exceptional customer service and support plans, we provide a complete end-to-end video conferencing installation service, tailored to you. 
Video conferencing connects teams, wherever they are
Unlike consumer equivalents, today's slick video conferencing systems offer a whole host of benefits including substantial savings in staff travel time and expenses, along with the high-quality video and audio that business professionals expect.
If you need professional video conferencing for your office, this is where we come in. It's our area of expertise and we always recommend the best solution for you – whatever your platform, and whatever your requirements. 
Smart Systems Ltd offers a full range of VC Solutions from entry-level to full boardroom-style installs.
Wireless Presentation Systems
Wireless presentation solutions for conference rooms, meeting spaces, and educational settings.
One of the best features of wireless presentation systems is being able to ditch cables which allow meeting delegates to share content wirelessly to the room's display from their laptop, or mobile device without fuss. 
Conference Room Scheduling Displays
A conference room scheduling display could solve countless problems for your organisation. An efficient electronic system will consign double bookings to history as well as provide a valuable insight into your workplace culture.
Room booking displays directly impact productivity by enabling effective collaboration and removing barriers to successful meetings. There are numerous benefits including avoiding lost time and reducing stress.