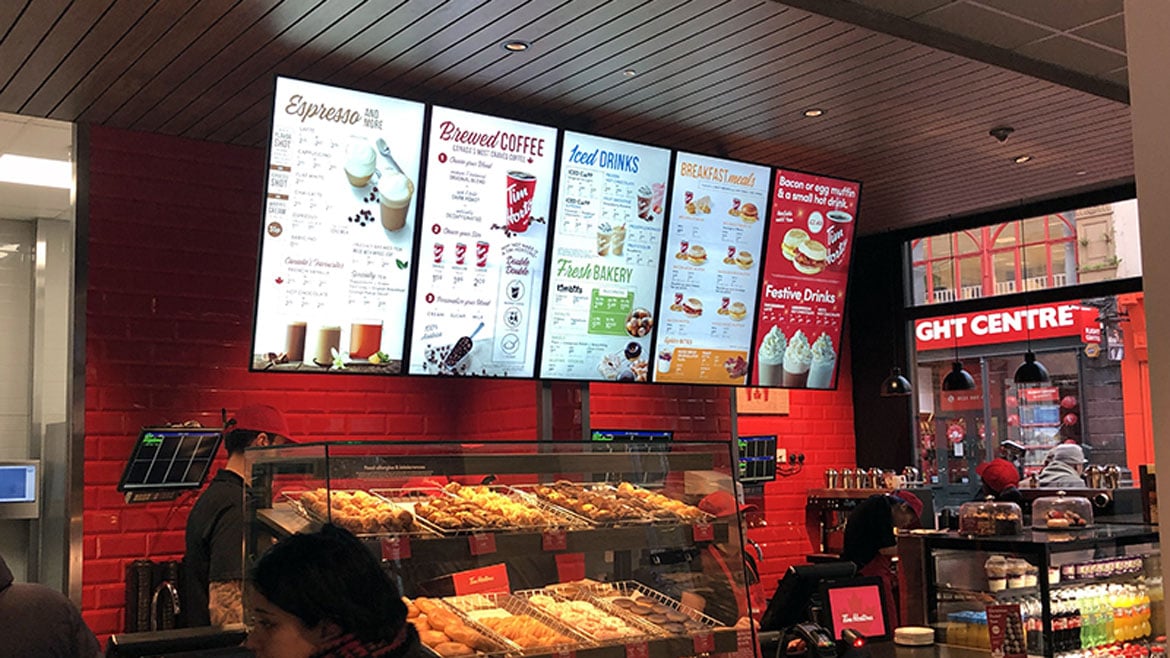 Engage your audience Increase your sales
Digital signage is widely used to deliver entertainment, information, alerts, digital menus, and advertisements across a wide range of industries. Combining graphics, text, and other visual elements, digital signage offers a powerful medium that can reach your audience most compellingly.
Provide high-value information and create a feeling of belonging for employees.
Educate and train staff on new products and reinforce corporate branding and company vision.
Keep employees up to date with the latest news, announcements, and KPIs by integrating digital signage with enterprise video streaming.
Provide facilities or events information, such as wayfinding, meeting room availability, activities, or sponsor information.
Make useful information easily accessible by integrating live transport feeds, such as flight information or local bus and train timetables.
Create a positive impression by sharing relevant content, including news channels via TV distribution and social media feeds.
Digital Signage in Corporate & Finance
Inform and motivate employees with strategic placement of signage screens in the cafeteria, main office areas, reception, or warehouse.
Transform your reception area into a welcoming space by reinforcing your company's brand and enhancing the visitor experience.
Enhance the customer experience by creating closer consumer-brand relationships, lasting differentiation, and ongoing revenue opportunities.
Digital Signage in Stadiums & Venues
Deliver high-quality, live-action TV, plus news and sports programming, throughout your venue to any screen to keep fans engaged.
Offer an exciting, high-quality entertainment experience for guests, visitors and fans, increasing their loyalty.
Combine digital signage solutions with IPTV technology to dynamically display visitor information, sponsors' adverts, announcements, digital food menus and RSS feeds.
Digital Signage in Hospitality
Drive additional revenue by promoting special offers as well as your services and amenities.
Reinforce hotel branding and inform guests of dining options, excursions or spa treatments.
Improve the guest experience by providing unique access to information and entertainment.